Spy and FTW Volt had 3+2 puppies on March 12th
Spy is a wonderful dog both in work and in trials. Full of style and sheep sense, still always listening and seems to take commands without even thinking about it. She has a very nice style of walking with sheep, and next to perfect flanks with no training. We bought her from Ireland in 2017 when she was 10 months old. She has passed the Swedish working test and placed in novice trials.
https://www.youtube.com/watch?v=TK2r_R0FWPo
Spy also enjoys other kinds of dog training. She's very intense and loves to tug and run fast.
Spy has excellent (A) hips, is a carrier of CEA and TNS, and is normal for all other diseases in the MyDogDNA panel. She has one litter of four pups from last year, where all have excellent hips and look really good on sheep. Her son FTW Phish has already passed the Swedish working test.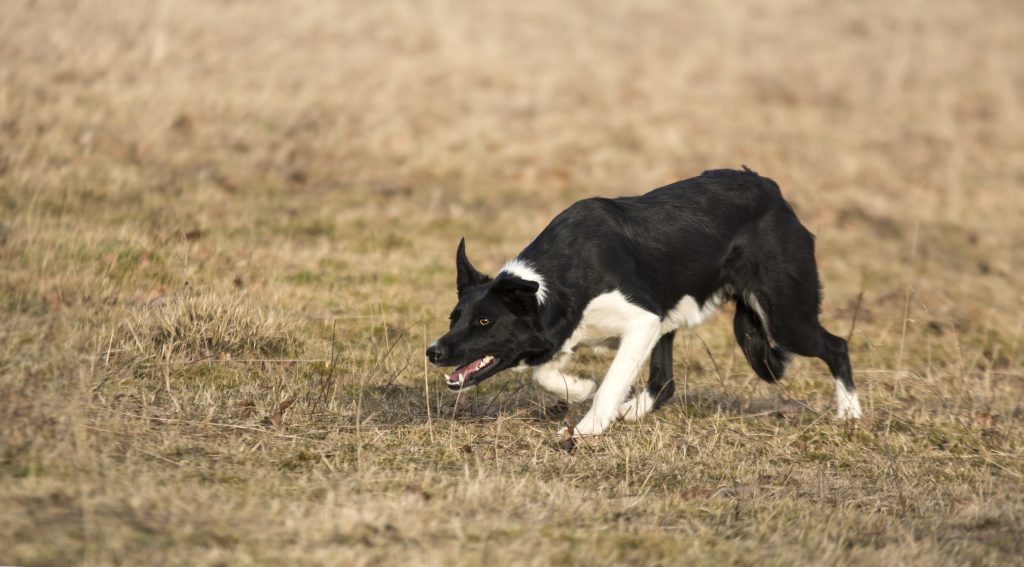 Spy had a date with our own FTW Volt. Volt is seven years old and has been a very good dog for us. He is super friendly and a very dependable sheepdog. He came second in the Swedish Nursery championships 2017 and has qualified for the Swedish championships and Agria Cup. Volt is a steady, driving type of dog with good listening skills and excellent sheep sense. He is happy to tug and work for food, although he hasn't competed in any dog sports.
Volt has excellent hips (A) and is clear for CEA, TNS, and IGS. Volt has two litters from earlier where all screened dogs are scored with A and no OCD. The expected hip index for this litter is 114, which is very good.
Pedigree
FTW Volt
V1853/2014

Tod
V1216/2007
Ben
V1041/2006
Hidden
V1608/2003
FTW Win
V1514/2010
Killiebrae Hemp
ISDS243996
Emenems Fly
V1661/2005
Spy V1011/2018 
Sam ISDS284356
Scot
ISDS262835
Fly
ISDS270249
Jan
ISDS00/333727
Lad
ISDS00/292404
Peg
ISDS00/319806