Ale is mated with Tweeddale Jamie on February 2nd 2018. She's three years old and lives with a friend of ours nearby. Her mother is Agdalavallarnas Fay and her father is FTW Epic – Ale is a sister of my Bud. She has passed the Swedish Herding Test and has placed in Nursery trials. She's stylish with nice movements and feel for sheep. Ale is a confident bitch with good confidence. Her hips are graded A (excellent) and she's eye tested without problems. She's a carrier of CEA and IGS and will be bred to a normal dog.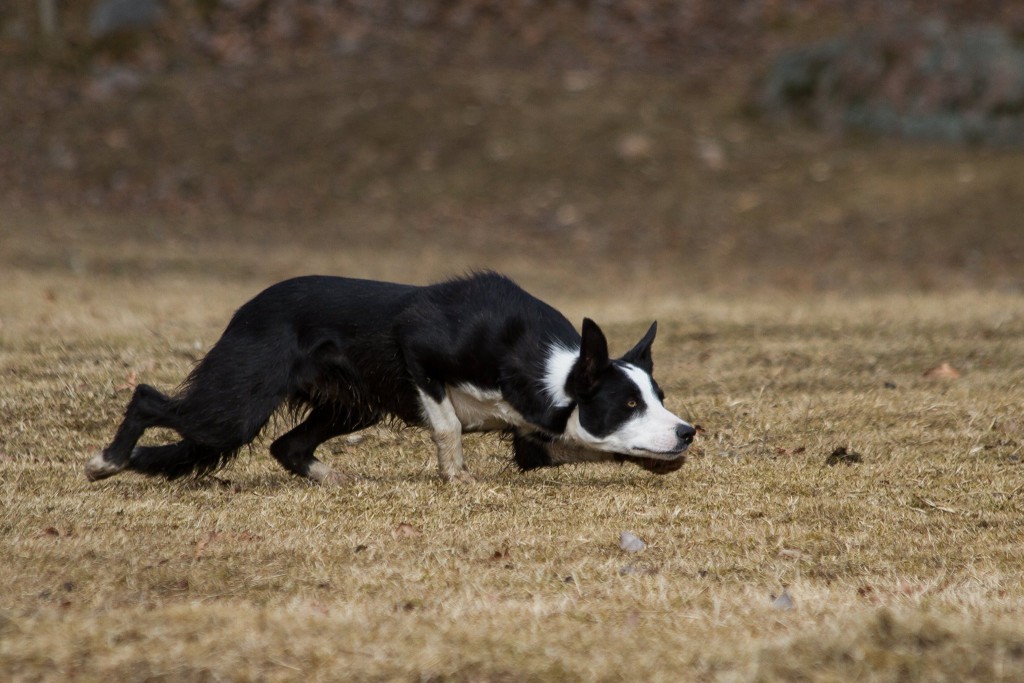 Ale is bred to Emma Gray's Tweeddale Jamie. Jamie is a son of Ricky Hutchinson's Sweep has had success on the trial field: He won the English Nursery Final, came second in the English National Champions (to his father Sweep) and competed in the semi final of the World Trial. He is hip scored with B2 hips, tested normal on CEA/CH, TNS och IGS, and passed eye exam. This is how Emma describes him: Jamie is easily the most complete dog I've ever owned, a joy to train with massive natural ability, can push a field of heavy store lambs in the morning and trial on 3 sheep in the afternoon.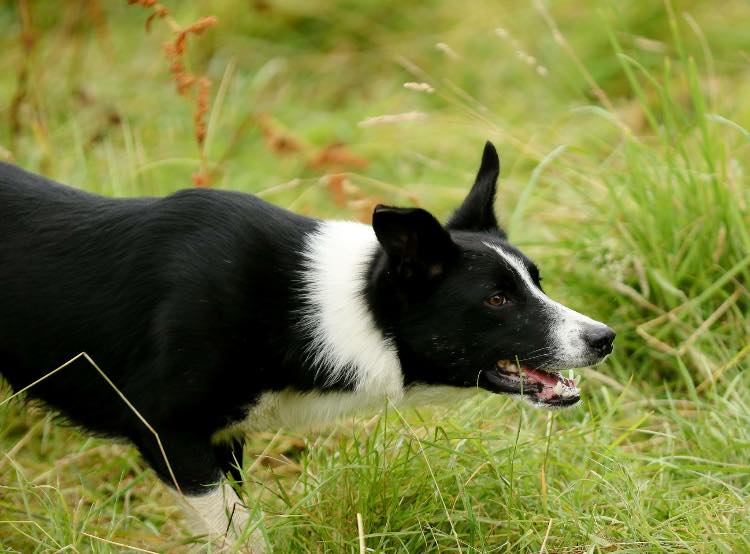 Pedigree
Tweeddale Jamie
ISDS00/332882
Sweep ISDS293085
Wenndale Roy
Lyn
Minx
Highfield Pip
Twig
FTW Ale
V1052/2015
For The Win Epic
V1512/2010
Killiebrae Hemp
ISDS243996
Emenems Fly
V1661/2005
Agdalavallarnas Fay
V1420/2010
Måsarps Bud
V1088/2004
Lerkulan Lizzy
V1731/2006
Agdalavallarnas Fay is mated with For The Win Volt on February 6th 2018. Fay has A (excellent) hips and is a carrier of CEA and IGS.
Fay has produced healthy, good working pups with a nice temperament. She is a good mother and is in great shape. We're very excited to see what Fay and Volt will produce. Volt is an amazing dog and Thomas' right hand in work and trials. Volt came second in the Swedish Nursery Championship 2017 and has placed in open trials several times. He has an amazing way of driving sheep and is very obedient while never losing his own feel. Volt has A (excellent) hips and is CEA and IGS normal. Volt is also a very friendly, outgoing dog who isn't afraid of anything.
This combination gives a preliminary hip dysplasia index of 108 in January of 2018. Breed average is 100, so this is well above average.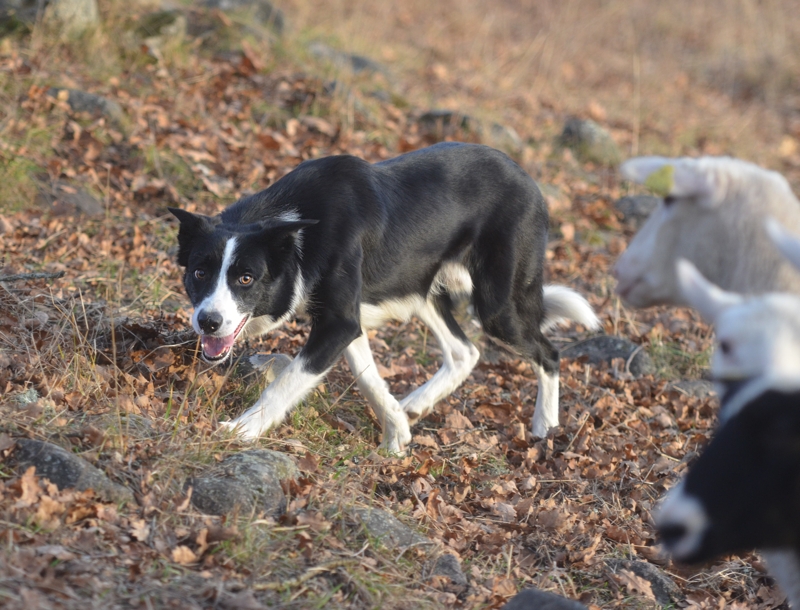 Pedigree
For The Win Volt
V1853/2014
Tod V1216/2007
Ben V1041/2006
Hidden V1608/2003
FTW Win
V1514/2010
Killiebrae Hemp
ISDS243996
Emenems Fly
V1661/2005
Agdalavallarnas Fay
V1420/2010
Måsarps Bud
V1088/2004
Joe ISDS253124
Star V1776/2003
Lerkulan Lizzy
V1731/2006
Jack V1257/2005
Somollis Kay-Scarpetta
V1410/2002
Unfortunately Nicks and Bud didn't work out in 2017. We're still hoping it will happen in the next year:
Nicks is three years old and lives with our friend Lena in Småland. She's imported from Scotland out of Cynfal Gwen by Myllin Davey. We wanted a puppy from Davey as we like his style of working. When we watched a videon of Nicks' mother Gwen, we knew this was a great combination. Both Davey and Gwen have been successful in trials at the highest level. Nicks' father has a few litters in Sweden and looks like a good breeder of sound hips. We don't know a lot about Nicks' mother as she is in Scotland. Nicks is a carrier of CEA, but will not produce any affected puppies as Bud is normal. Bud is also IGS normal, which means that no puppies will be affected.
Nicks has passed the Swedish Working Test and competes in Open trials. She placed 8th at the Swedish Nursery Finals and represented Sweden at the Nordic Nursery Championships. She has a great temperament and a magnificent build. Nicks is happy to drive sheep anywhere and is a good listener.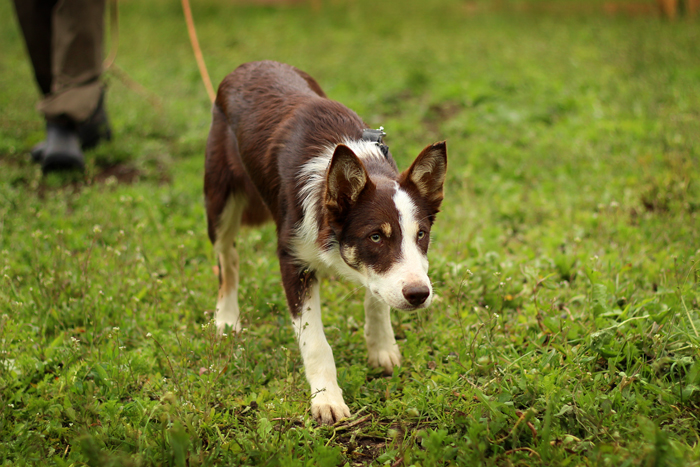 Nicks will be bred to FTW Bud. He also turned three in December and has not been bred before. We believe that Bud is a good match for Nicks. He is intense, stylish and fast with good outruns and very strong heading instinct. He loves shedding and to hold sheep. He is confident and strong in tight quarters. He's very concentrated with good driving skills even thought he still can be too fast. He has passed the Swedish Herding Test and also competes in agility where he is a champion.
Bud is a small male (49 cm) with good bones and a fantastic ability to build muscle (20 kilos). He is well built and healthy. He has B (good) hips, but they looked excellent to me. Four of his five siblings are x-rayed – all with excellent hips. All half siblings are also normal and his parents are from fully normal litters. Preliminary hip dysplasia index for this breeding is 100 (January 2018) which is average.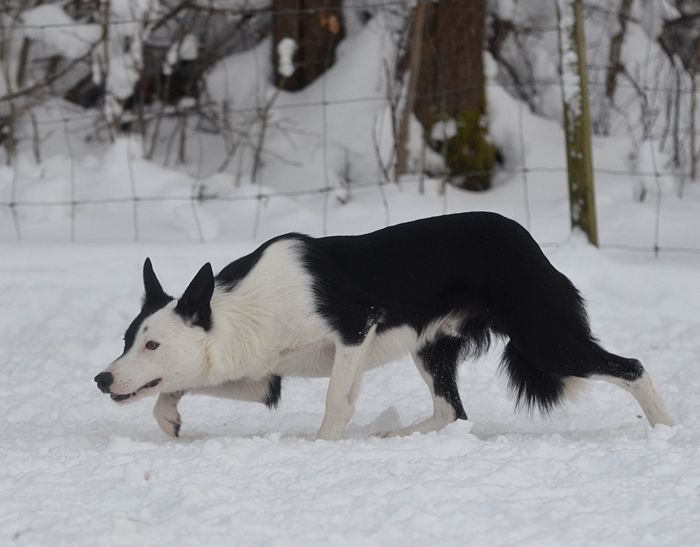 Pedigree
FTW Bud V1052/2015
For The Win Epic
V1512/2010
Killiebrae Hemp
ISDS243996
Emenems Fly
V1661/2005
Agdalavallarnas Fay
V1420/2010
Måsarps Bud
V1088/2004
Lerkulan Lizzy
V1731/2006
Nicks V1382/2015
Myllin Davey
ISDS292919
HJ Francis Moss
ISDS260050
HJ Francis Lyn
ISDS246141
Cynfal Gwen
ISDS315919
Goyallt Sweep
ISDS305458
KB Williams Meg
ISDS305743