Born in December of 2014, Nicks came to us in early 2015 from Kenny Brehmer in Scotland. She's a friendly and easygoing smooth-coated bitch from two parents that we really like. She's lived with our friend Lena Karlsson for most of her life and together they have competed in Nursery finals and placed in open trials.
She's had one litter with Tweeddale Jamie in January 2019. Her pups are powerful and competent working dogs and six out of seven have already passed the Swedish working test. Five out of seven work cattle on a regular basis as well as sheep.
In November 2020, her second litter with us was born. Seven pups by FTW Dart (e. Tweeddale Jamie). With that, full ownership has been transferred to Lena.
HD B/A
CEA carrier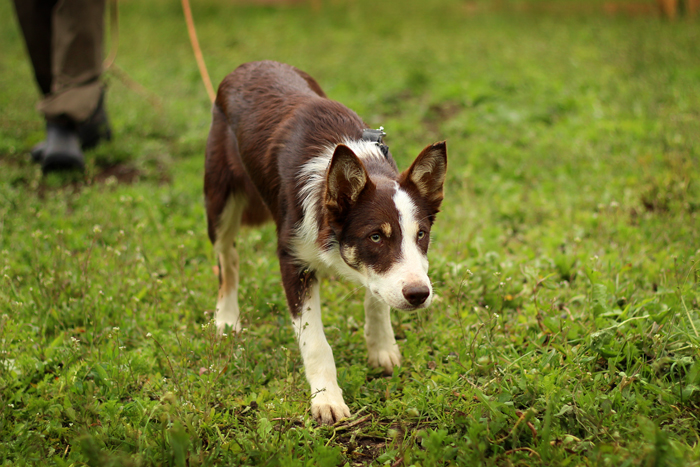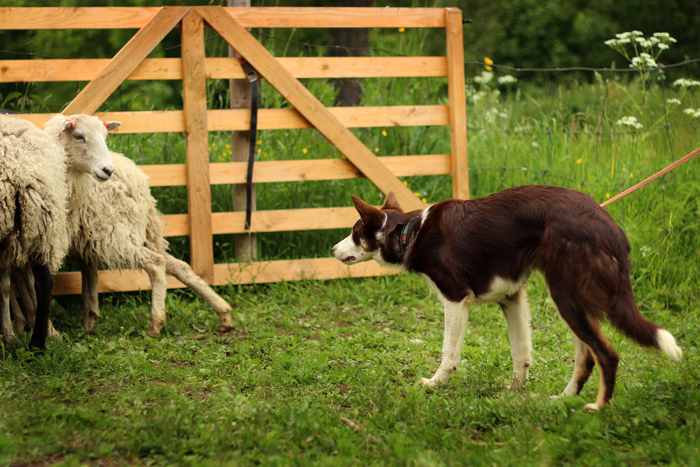 Pedigree
Myllin Davey
ISDS292919

HJ Francis Moss
ISDS260050
P Byrne Jr Buddy
ISDS233487
M Calvey Midge
ISDS232914
HJ Francis Lyn
ISDS246141
HJ Francis Tim
ISDS231683
HJ Francis Nell
ISDS239458
Cynfal Gwen
ISDS315919

Goyallt Sweep
ISDS305458
WG Davies Rock
ISDS262317
WGL Davies Meg
ISDS281555
KB Williams Meg
ISDS305743
RJP Jones Rap
ISDS247914
J Owens Fly
ISDS271131